Auto Accident Chiropractic Care
at Aguayo Chiropractic & Wellness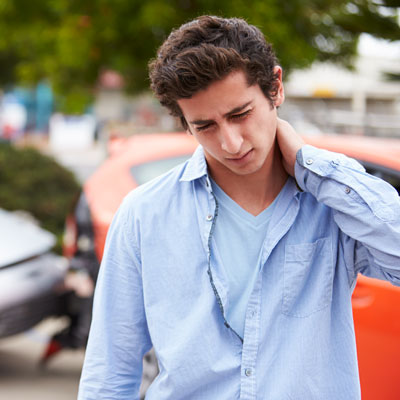 When you're in an accident, a cascade of negative effects happen to your body. You can tear muscles and ligaments and not even know it until years later when the pain is too much to bear. A collision going as little as five miles per hour can wreak havoc on your body. In addition to tears, you can experience whiplash, which reverses the curve in your neck. You may even suffer from a fracture.
Why You Need Immediate Attention
Most people make the mistake of thinking they're fine after a car accident. Afterward, your body is charged with adrenaline and you're not feeling any pain. You'll notice, however, that in the days, weeks and months following, you're been having problems. Sometimes, our patients will come in and report that they had a car accident years ago that they can trace their issues right back to.
Avoid the chronic headaches and pain down your arm or leg later by getting the attention you need right away.
Dr. Aguayo
provides care with a range of
chiropractic techniques
and can address your body's structure, soft tissues and more with his knowledge and skills. Additionally, he uses Kinesio Tape®, which most of our auto accident patients can start benefiting from right away on their initial visit.
Preparing For Your Appointment
We ask that you bring in your claim number, your adjustor's name and phone number, and your paperwork, which includes extra forms that explain your accident.
Please be sure to wear comfortable clothes at your first visit as we'll take X-rays of you. Once you've had a comprehensive examination, we can determine how best to approach your case. We'll never prescribe visits you don't need, and we concentrate on getting you out of pain as quickly as possible.

Auto Accident Chiropractic Billings MT | (406) 294-5777