Chiropractic Care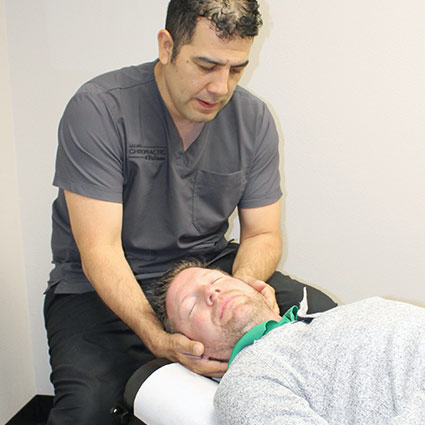 Experience an alternative form of heath care that doesn't involve taking medications or resorting to invasive means. Dr. Aguayo addresses your health concerns by adjusting your spine, whether it be your low back, mid back or neck. In doing so, he aims to remove nerve interference so that your body can take over and do what it was meant to do — heal and thrive.
The benefits of chiropractic that you can experience include better breathing, less pain and reduced muscle tightness. Many people are surprised to find out that their immune system becomes stronger while under chiropractic care. Coming to see us is one of the best things you can do for yourself if you're sick!
Your Personalized Plan
Your care with us will be based on what Dr. Aguayo finds in your examination. If you want to correct the curves of your spine, you may require a longer-term plan. If you have a minor problem, you might only need a couple of visits. When you're feeling better, you can start on a maintenance care plan so that your problem doesn't return.
Some of our patients see us once a month for maintenance while others see us more frequently every two weeks. Everyone's body is different, and yours is treated uniquely. The many types of conditions that we see include:
Cervical correction
Sports injury
Neck & Shoulder pain
Headaches
Multiple Techniques
Dr. Aguayo has different techniques he can use based on your needs and preferences. His primary techniques are Gonstead and Diversified, which involve using his hands. With a lighter touch, his adjustments are easy for anyone. If you are in pain or if our patient is an infant or older adult, you'll like the Activator®. This instrument is low-force and noninvasive.

Chiropractic Care | (406) 294-5777