Meet Dr. Jason Aguayo
Staying Active With Chiropractic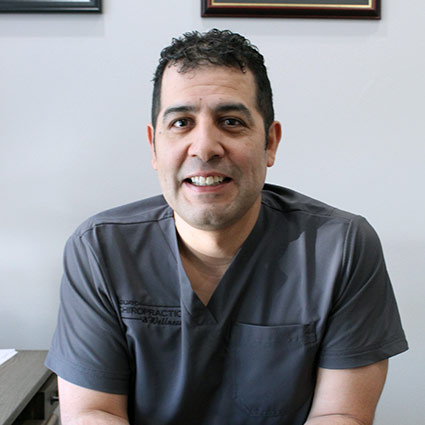 Dr. Aguayo grew up in Billings, MT and was a state champion wrestler for Billings West High. It was during his wrestling career that Dr. Aguayo became a fan of chiropractic, due to the occasional subluxation, muscle injuries and through caring for his body.
Dr. Aguayo's love for chiropractic came from a need to help those who suffer from pain and from a great mentor who taught him much of what he practices today.
Carrying on His Mentor's Legacy
With a love of helping people and the sciences, Dr. Aguayo decided to attend Palmer College of Chiropractic in Davenport, Iowa. He graduated with a Doctor of Chiropractic, then joined Dr. McKittrick in practice. Sadly, Dr. McKittrick passed away, and Dr. Aguayo lost his mentor and teacher. He is proud to honor Dr. McKittrick today in his practice.
To remain informed on the latest advances in chiropractic, Dr. Aguayo regularly attends seminars and conventions. He is certified in Functional movement Techniques. Additionally, he has undertaken additional training in utilizing Instrument Assisted Soft Tissue Mobilization (IASTM) and Kinesio Tape®.
OUR SERVICES »

Born and Raised in Our Community
Dr. Aguayo was born and raised in our town. He attended Billings West High, where he was a state champion wrestler. His wife, Marissa, is our office manager. Together, they have three sons and love to spend time outside fishing, camping and being on the water. Dr. Aguayo volunteers his time as the Team Champs Wrestling Club coach.

Dr. Jason Aguayo | (406) 294-5777