Sports Injury Chiropractic Care
at Aguayo Chiropractic & Wellness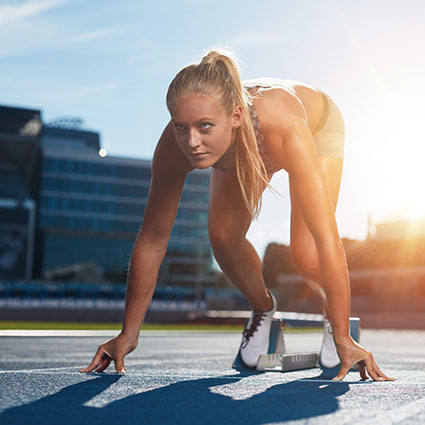 Are you or your child active in sports? At Aguayo Chiropractic & Wellness, we often see local athletes from high school and college level. Dr. Aguayo works with track athletes, baseball players, wrestlers and more. It's our focus to help you recover as quickly as possible and get you back to playing without delay. If you require care after your initial treatment plan, we'll be sure to discuss our recommendations with you.
Care for Your Specific Injury
Dr. Aguayo is well-versed in how to address a broad range of injury types. Often, his athletes require attention for a knee, shoulder or other extremity. In addition to your chiropractic care, you'll receive exercises and stretches to do. We also provide Kinesio Taping, RockBlades and soft tissue work for a well-rounded approach to your care.
We'll usually recommend that you see Dr. Aguayo 2-3 times a week for about two weeks. The typical case is able to return to their sport within a week or two.
An Athlete and Coach
Dr. Aguayo volunteers as the Team Champs Wrestling Club coach. As a former wrestler, he first encountered chiropractic care when a friend urged him to visit a chiropractor for his back and neck discomfort. He understands the toll that your favorite activities can take on your body and how best to help you return to your sport as quickly as possible.
Same-Day Visits Available
Are you trying to ignore the pain? Get the attention you need with a same-day appointment. Contact our team now to see what's available for a sports injury!
CONTACT US »

Sports Injury Chiropractic Billings MT | (406) 294-5777