Contour Light at Aguayo Chiropractic & Wellness
Lose Weight and Feel Great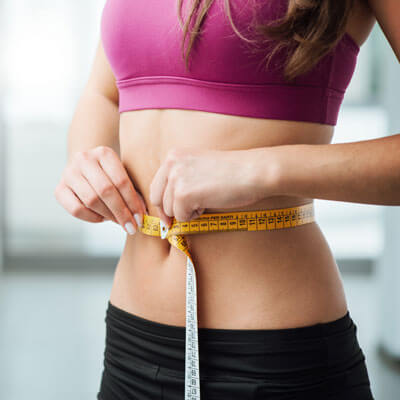 At Aguayo Chiropractic & Wellness, we love offering a variety of health and wellness modalities for patients so that they have all the tools they need to unlock their true health potential and wellness goals. We're proud to now offer Contour Light therapy, a non-invasive therapy to help patients lose weight and feel great.
How Does it Work?
Contour Light therapy uses advanced red light technology to improve the appearance of the skin, reduce wrinkles, scars, redness, acne, and now–melt away fat cells while targeting inflammation in the body. This therapy works by increasing the activity of mitochondria, which are the powerhouses of cells. This increase in mitochondrial activity leads to more efficient fat-burning and reduced inflammation.
Because this therapy helps promote healthy cell life and regeneration, we can specifically target certain common problem areas in the body, like the stomach, to help melt away fat. Not to mention, the experience is much more pleasant than other body contouring options–with us, you'll experience immediate results, NO bruising or damage to tissues, and NO pain or uncomfortable machines. Instead, you'll relax as our red light pads are applied to your body for 30 minutes.
RLT is entirely safe, and doesn't have any known negative side effects.
To find out if you're a candidate, we encourage you to book a consultation to speak with our team. We'll evaluate your needs and problem areas, and then help you understand how the program works.
The therapy is doctor supervised, and we'll even incorporate a personal trainer to assist with better food choices that will ultimately help you maintain your results longterm with a healthy lifestyle.

The Benefits don't Stop There
This breakthrough technology and use of light to help the body is also proven effective for Inflammation Reduction and Pain Management.  Red light therapy produces healthy anti-inflammatory effects that reduce pain and boost healthy immune responses throughout the body.  Red light therapy has been effectively used to treat arthritis and other forms of joint and muscle pain.
Are There any Contraindications?
Although the red-light treatment is very safe, there are the usual contraindications which include pregnancy or breast feeding, active cancer, pacemaker, HIV/AIDs, Hepatitis C or D, epilepsy, and uncontrolled high blood pressure.
Contour Light
Contour light is effective on body areas that are resistant to diet and exercise: waist, hips, thighs, arms, and chin.  Contour light delivers up to 100 times the light energy of competing systems.  Specifically, the light emitted at wavelengths of 635 nanometers (NM) and 880 nm, providing the deepest and most complete exposure to the light.  The treatment is painless and it's completely safe and totally effective.
Learn More Today
Yes, the proof is in the research!
Check out this blog for more information on clinical studies that shows how Contour Light melts fat away.
We'd love to welcome you into the practice and help you reach your wellness goals. Contact the team today to get started and learn more about your natural options.
*Results may vary and this does not suggest a guarantee

Contour Light Therapy Billings MT | (406) 294-5777